Discovery for you
This site is intended to provide an experience of Wide Learning™, XAI (Explainable AI) developed by Fujitsu Research, and to make it widely adopted by many users.
We have prepared explanatory contents about Wide Learning™, and also the Trial Tool, so that a wide range of users from junior high school students to researchers can understand Wide Learning™ and use it.
Now you can start to use Wide Learning™!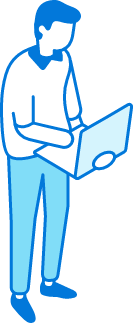 Understanding Wide Learning™
Wide Learning™ News
A paper related to Wide Learning™ has been published in Frontiers in Medicine.
The following presentation in August 2020 received
About the Trial Tool Wide Learning™
We at Fujitsu Research hope that not only companies and researchers but also the general public will become aware of, use, and appreciate "Wide Learning™".
Accordingly, we decided to provide a "Trial Tool" environment for people to experience Wide Learning™, as well as explanatory documents and case studies.
The target age is 12 or over (junior high school students or older), and we recommend that students use it with their parents.
Please contact us below with any inquiries about business ideas related to the experience tool.
*Please note that use of some core functions is limited.